How to work with me – your personal chef / private chef
Tell me more about your party – how many people, what time, what kind of food you might like.  I'll put together a detailed yet clear proposal for you.  If you accept my proposal, then I'll take care of you from beginning to end.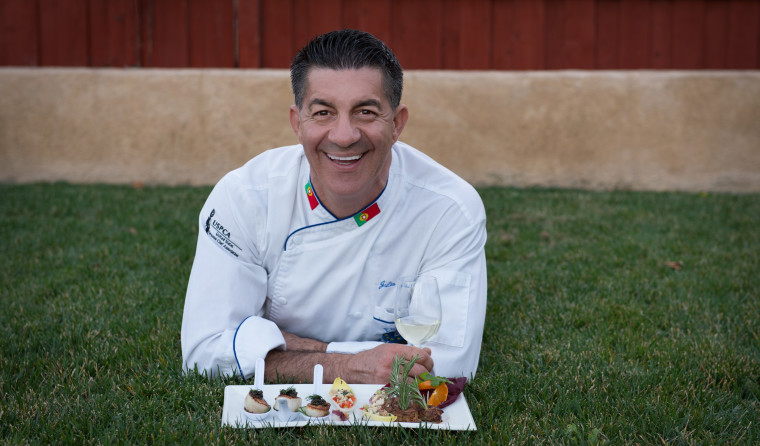 On the day of the event, I'll do all the shopping and arrive before your event starts to do the cooking live in your kitchen.  I'll serve you fresh food that looks and tastes great.
Why I'm different than caterers and other personal chefs / private chefs
I'll also integrate with your guests and event.  Some people call me The Performer because I'm a vibrant entertainer who charms and engages those around me.  I'm spontaneous, energetic and fun loving and take pleasure in the things around me: food, clothes, nature and especially people.  I'm warm and have a contagious enthusiasm for life.  I have a playful, sense of humor and like to draw out other people to help them have a good time.
Therefore, you can count on me to perform and experience the joy of not cooking so that you'll have a memorable, unique stress-free party.
Request a Party Proposal Today
Watch the video to see the personal chef experience