Hey, I'm Chef Julio Nascimento.  I'm an expressive, stylish and respected chef.  I help people who love to entertain by planning, cooking, serving and cleaning up so that they can have a memorable, unique and stress-free party.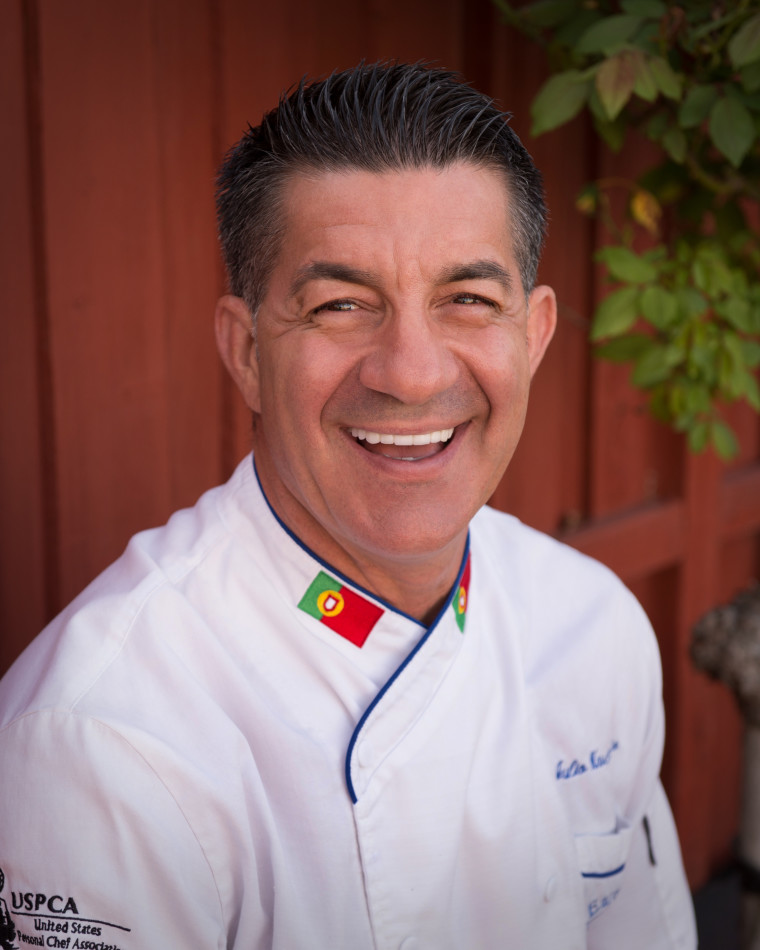 Some people call me The Performer because I'm a vibrant entertainer who charms and engages those around me.  I'm warm and have a contagious enthusiasm for life.  I have a playful, sense of humor and like to draw out other people to help them have a good time.
My Impressive Credentials
I've got two diplomas in Culinary Arts from Germany and the USA studying under the direction of two Master Chef's
I received the Presidential Award from the Los Angeles Culinary Institute (it's like the Academy Awards of Culinary Schools – it's is the  highest award given)
I've planned and implemented events for as small as a romantic dinner for 2 to as large as 2500 people grilling on the beach
I've served several public figures, but have Confidentiality clauses with most of them
I have a ServSafe Food Protection Manager Certification (this means that I know how to store & cook food safely)
I've been in the food industry since 1977
I've owned two successful restaurants in Europe
I was the Executive Chef at Ragazzi Ristorante in Long Beach
I worked on the 6-star cruise liner Crystal Cruises as the Captain's Waiter
I worked on the 5 star cruise liner Royal Caribbean
I am a former member of the United States Personal Chef National Advisory Council
And when I'm not cooking and blogging, I can be found playing with my twin boy/girl little kids, texting my 20-something daughter in Portugal, working out like a competitive maniac and smashing a badminton shuttlecock.
If you've just GOT to know more, read on.  I'll pretend you're Barbara Walters, and spill some secrets. 😉
I'm a Portuguese (from Portugal) native that immigrated to the US in 1998
I was in the Portuguese Army for 18 months
I speak Portuguese (duh), French, Spanish, German and of course… English
My super smart wife helped me identify my core values, which are… 1-Family means oxygen, 2-Love means God & Jesus, 3-Respect means follow the rules, 4-Happiness means harmony, 5-Discipline means never give up
My Strength Finders 2.0 are Adaptability, Woo, Includer, Restorative and Belief – these are wrapped around the Relationships and Executing themes – I'm not surprised since I love to connect with people and achieve goals!
I was the National European Badminton Champion three years in a row (now you know why I still play)
I can't watch movies about kids getting hurt anymore – I get too angry and take it personally
I have a Krispy Kreme doughnut addiction occasionally – I buy them in cash so my wife doesn't know – see real secrets 😉
I work out like a competitive maniac and sometimes get injured – but it's really to allow me to be able to eat anything I want (like doughnuts) and still stay fit